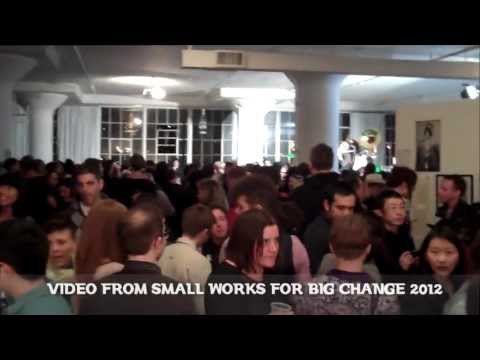 janetmock: "We are all victims of violence and the injustices and oppression of a faulty legal system and the PIC. And in memoriam of all our fallen sisters, this is for you! Our flames of resilience and tenacity burn bright in the efforts of a revolution for women. We will not give up until there are the necessary changes in this world for better protection and equality. And it is up to...
13 tags
Help Support Egyptt! Please Signal Boost
(click here to donate) Dear Friends & Community,  We are writing to let you know of a community member who needs support after going through a major health crisis. Many of you know Egyptt, a long time activist and advocate for low income, trans communities of color.  Egyptt was formerly co-coordinator of Trans Justice at the Audre Lorde Project. Prior to her work at ALP she was a crucial...
6 tags
1 tag
sistahmamaqueen: if you're a trans woman of color and you follow me, LET ME KNOW!!!  i hella love connecting w/ fellow TWOCs and obvsiously [not a typo] we're all super gorg and amazing. so let's build ourselves up!  Yes!!!
8 tags
Holding Space for Cemia Dove's death
Holding space for Cemia Dove who was found murdered in the waters of Cleveland… and the many black trans women who are found murdered after having to navigate their survival being criminalized. from Gay Star News "In the past, [Cemia Dove] had clashed with police and the courts over her wish to be treated as a woman. In January 2012, a judge found her guilty of possessing dangerous drugs after...
6 tags
7 tags
Tonight! Life Chances: HIV Criminalization and...
Can't wait to hear these brilliant folks tonight! Life Chances: HIV Criminalization and Trans Politics In Conversation with Che Gossett, Dean Spade, Mitchyll Mora, and Sean Strub Hosted by Laverne Cox April 24th, 2013 @ 7pm Leslie Lohman Museum 26 Wooster Street Free https://www.facebook.com/events/514413998623156/ "How can we build real safety in communities and achieve...
10 tags
13 tags
5 tags
6 tags
Friday at Rutgers: Trans Politics Scholarship &...
This Friday I'll be heading to Rutgers University for the Trans Politics: Scholarship & Strategies for Social Change conference. I'll be reading a new piece I am working on about trans hirstory, Marsha P Johnson (thats Randy Wicker's poster above) and growing a culture of trans liberation. If you are in the area please join me! Some fabulous folks including Kim Watson, Jeanne...
8 tags
8 tags
1 tag
odofemi: I love that trans women have, in recent years, really banded together online and in print to name our specific issues and advocate for ourselves. However, I've noticed a very conspicuous absence of sex workers' voices among those finding/creating representation. Little analysis is given to sex work. Even those trans women who are actively involved that I know are sex workers, rarely...
7 tags
Naming Ourselves, Sharing Our Stories
This week was my first time having an entire blog dedicated to shit talking me because I wrote both to a press website and on my blog asking for the labor I put into making this new STAR zine materialize not be erased, especially because I had to deal with transphobic, ableist and racist violence while doing that work. The response to that has just been toxic and included this person saying: I...
4 tags
Quick Action Step For Folks Charged by NYPD
from FIERCE: Thank you to everyone from the building who mobilized last night to the 71st Precinct after the arrests and beatings of dozens of people at the Kimani Gray vigil and arrests of Cop Watch organizers from Justice Committee and MXGM. Thanks especially to folks from ALP (Chelsea, Elliott, Irma, Lorenzo, Share), SAS (Andrea) and FIERCE (Emerson) for helping to do cop watch, legal, and...
6 tags
Update from FIERCE
Just got a text update from FIERCE that some folks were released for disorderly conduct. Many are still being held and will be (2/2) arraigned, so justice committee wants folks to keep calling 718-250-2001 to ask the da to drop the charges for all vigil attendees. Please call!!
5 tags
Our Truth, Our Time
A few years ago the NYPD spokesperson Paul Browne lied and said I was the cause of police violence that ended the Sylvia Rivera Law Project five year anniversary celebration.  It wasn't true on any level but it was yet another chance to watch how the NYPD lies to cover its own violence. A few nights ago he lied again and said that Kimani Gray was the cause of his own death by the hands of...
4 tags
On Untorelli's "new" book
STREET TRANSVESTITE ACTION REVOLUTIONARIES: survival, revolt, and queer antagonist struggle Untorelli Press presents a compilation of historical documents, interviews, and critical analyses of STAR, a group of street queens in early 70s New York City who self-organized for survival and revolt. Contained within are pamphlets distributed by STAR, as well as interviews with and speeches by Sylvia...
12 tags
Sylvia Rivera (STAR) and Arthur Bell (Gay Activist...
(the interview below discusses forced psychiatric institutionalization, gender coercion, self harm and the prison industrial complex)  ISSUE SEVEN **A BULLETIN OF THE HOMOFIRE MOVEMENT** Nov, 14, 1970 CHRIS: GAY PRISONER IN BELLEVUE (GAY FLAMES: Chris Thompson is a black male transvestite who went to Bellevue Hospital for treatment of his asthma.  Because he was gay and a transvestite,...
17 tags
NYU OCCUPATION: STREET TRANSVESTITES FOR GAY POWER...
i found this document -the first statement released by STAR during the NYU gay liberation front occupation- at the new york public library in Arthur Bell's papers. for more context i wrote about it last year here for Sylvia Rivera's ten year memorial blog — OCTOBER 1970 GAY POWER WHEN DO WE WANT IT? OR DO WE?   This is the question that is running through our minds.  Do you...
4 tags
Watch
Today is the anniversary of Sylvia Rivera's death, which I blogged about last year. Yesterday was the 2nd anniversary of Chloe Dzubilio's passing.  The video above is Antony Hegarty at Chloe's funeral talking about diminishing systems of care for trans people w/HIV & AIDS, which I edited into my lent blog.  With my former co-worker Brandon Lacy Campos and former SRLP...
12 tags
3 tags
9 tags
Captive Genders at The Scholar & Feminist 2013:...
I had an amazing time doing a Captive Genders, Prison Abolition teach in with my brilliant sibling Che for UPenn's Trans-Ocular Event series put together by professorial tumblr queen Dr Jeanne Vaccaro.  The student and non-student participants were great and I learned a whole lot from Che about ACT UP, the criminalization of HIV & AIDS & Kiyoshi Kuromiya. (this flier was...
leslie-feinberg: "LESLIE STATES "NOT GUILTY"— JUDGE CONVICTS BUT STAYS SENTENCE Leslie Feinberg declared she/ze was "not guilty" today (2/4/13) on a charge of 3rd degree gross misdemeanor (property damage) for spray painting "Free CeCe Now" on the walls and pillars of the courthouse/jail in Minneapolis. Based on police reports of Leslie's actions, which were not in dispute, the judge found...
leslie-feinberg: "(Please take action & repost) Message from Leslie Feinberg: I am ordered to begin trial in Minneapolis today, Feb. 4 at 9 am (Central U.S. time zone). The jury trial is expected to last about 2 days. I am charged with 3rd-Degree Gross Misdemeanor for my June 4 solidarity action demandi CeCe McDonald. The charge threatens a maximum 1 year sentence. Help deliver the peoples'...
4 tags
12 tags
Captive Genders: Teach-In on Abolitionist...
Next week my brilliant sibling Che & I will be hosting a teach in at UPenn on our Captive Genders chapter "Abolitionist Imaginings" We'll be highlighting the work of STAR, Kiyoshi Kuromyia & the ongoing legacy of trans activism. Click here for more info! Hope to see you there!
5 tags
10 tags
"We decided to attack men who did it for profit- professional female..."
– Jean O'Leary reflecting on her statement at the 1973 Christopher Street rally.
8 tags
4 tags
In Case You Were Wondering What Ever Became Of... →
chrisevargas:
Dear NYTimes: LGTBQIA People of Color Have Style +... →
janetmock: I'm tired of being erased from history, pretending that trans women and people of brown/black/red/yellow/etc skins do not matter, don't have brains and stories and substance and identities and loves and lives that should be elevated.  This erasure is violent and dangerous and needs to change. We as a LGBTQIA community can not let this just go on. We can't take crumbs and say, "Well...
5 tags
"Zero Dark Thirty" And The CIA's Hollywood Coup →
As somone writing a film, I believe its super important to credit all those putting hard work into a film's success.  So I was pleasently surprised this morning when the real writing and production team behind Zero Dark Thirty were credited for the film's success on BuzzFeed.  Where you at NYTIMES?
8 tags
10 tags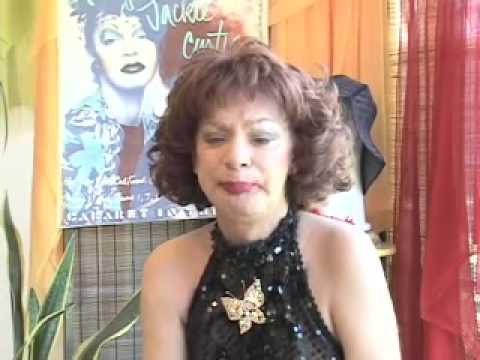 5 tags
Mike Bloomberg Presides Over Graduation Ceremony...
In Brooklyn yesterday I witnessed a lot of happy new New York Police Department inductees strolling out of the Barclay Center -Jay-Z's stadium build to resemble all the Brooklyn warehouses & factories since demolished to make room for the Nets.  Or turned into luxury condos.  Or both.  But that's a different story. So joyous & proud! Shiney & smiley! Ready to ensure the...
6 tags